Financial abuse can take many forms including overpaying for services, being a victim of theft, and the purchasing of illegitimate products.
According to the National Institute on Aging, one of the first noticeable signs of memory loss or cognitive impairment is the mismanagement of money. Some of these include unpaid bills, excessive spending, missing money, or insufficient funds.
Based on a 2015 report True Link conducted, seniors lose $36B each year on elder financial abuse. As a result, estimates suggest nearly 1M seniors intentionally resort to skipping meals to offset the financial impact of predators.
While there is a profession of people dedicated to helping seniors manage their money known as Daily Money Managers, there are several companies that provide support on various tasks they help with including transaction monitoring, budgeting, and bill payment. We look at all the services we could find that specifically support the needs of older adults and here were some of the best ones we found: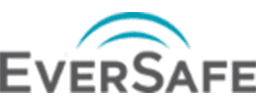 Concierge household bill manager
Visa pre-paid cards for older adults
Guard against fraud, scams & financial exploitation

Silverbills – Bill Paying Service
As seniors age, it becomes increasingly difficult to submit payments of all bills in a timely fashion. Many seniors report having a tough time keeping track of all their monthly subscriptions and when their bills are due for a variety of services.
SilverBills is a bill pay service for the elderly that scrutinizes the bills of older adults for fraud and ensures their timely payment. They charge a monthly service fee and help monitor your loved one's accounts.
Getting Started
After setting up an account, you provide a voided check to SilverBills and state all the bills you would like SilverBills to manage. SilverBills then contacts the vendors on your behalf for authorization to debit the charge from your bank account. They are not privy to viewing any other information in your bank account other than that of which you agree to.
Additionally, you are able to work with SilverBills to set up a monthly budget based on your expenses and income.
Cost
Silver Bills does not list the price of its service online. You can call them at (866) 653 4427 to get a quote.
Accommodations for disabilities
You are able to still work with SilverBills if you are visually or hearing impaired. You can speak to your account representative on the phone or request materials by mail.
How it's different from autopay
There are a number of banks that offer autopay or bill pay services directly through their branch. While these services help users with the timely payment of bills, they do not review monthly charges and warn you about overcharges. Services like SilverBills can be beneficial because they inform you if there is anything going on with your account that might need your attention.
What customers are saying
SilverBills is accredited with the Better Business Bureau with an A+ rating. Online testimonials include the following statements:
"I feel like you are my eyes and ears"

~ Bob H., Korean war veteran from Yonkers, NY
"After my stroke, I simply could not live on my own without SilverBills' help."

~ Evelyn B., patient Burke Rehabilitation Center
"I feel so well taken care of by SilverBills."

~ Marilyn S., recent widow, Hartsdale, NY

True Link Financial – Best Debit Card for Seniors
The True Link Visa Prepaid Card allows family members to directly put funds in a loved one's wallet without mail or check-cashing fees. The customizable online dashboard allows you to set guidelines that prevent unlawful spending like predatory online transactions or over-the-phone sales.
It has been shown that one of the worst lifestyle consequences of individuals living with dementia can be falling prey to scammers and financial predators. Whether you are considering True Link Financial because of convenience or a loved one's cognitive decline, it's helpful having additional safeguards in place to ensure responsible spending.
Benefits Over Purchasing Traditional Prepaid Cards
While some vendors provide low-fee prepaid cards, using a dedicated service such as True Link provides with more sophisticated tools for oversight. The online dashboard allows for more oversight for permissions like blacklisting certain merchants, blocking wire transfers, and per-purchase spending limits. Additionally, you are able to provide a card to a caregiver as a cash substitute to ease the burden of cash and receipt tracking.
Cost
True Link charges $10/mo or $99 for an annual membership.
What users are saying
True Link Financial is accredited with the Better Business Bureau with an A+ rating. Online reviews have reported to users feeling a sense of relief after the service discovered fraudulent activity for a user's mother and an appreciation for features like blocking transactions directed to telemarketing scams.
As we age, financial management becomes increasingly difficult. Thanks to products like the True Link Visa Prepaid Card, seniors and their loved ones can more easily control spending and prevent unlawful purchases.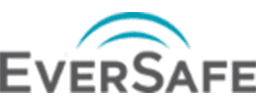 EverSafe – Best Identify Theft Solution for Seniors
Identity theft is defined as the fraudulent acquisition and use of a person's private identifying information, usually for financial gain. Last year, thieves stole the personal information of nearly 2.6 million senior citizens.
EverSafe monitors bank accounts, credit cards, and investments to prevent fraudulent activity. By analyzing an individual's financial behavior and daily transactions, the service helps users watch their financial activity to prevent abuse and provide identity theft protection. Through early detection, you are then able to report identity theft before the criminal is able to do more extensive damage.
Key Benefits
Designated account managers
The service allows you to designate a trusted friend or family member to monitor your account for suspicious activity.
Family dashboards
This feature allows you to consolidate multiple family members into one simple dashboard.
Personalized alerts
After building an initial profile based on your financial history, you can set up alerts to inform you of any suspicious transactions.
Benefits Over Traditional Identify Monitoring
The EverSafe platform is specifically designed to protect the assets of seniors. In addition to developing software that is usable by individuals with all levels of technological literacy, it also allows you to easily share your financial information with powers of attorney, guardians, conservators, and trusts. Its proprietary algorithms specifically monitor frequent forms of financial abuse that seniors often fall prey to.
Cost
Plans vary from $7.49 to $22.99 monthly. The most basic plan provides most of the benefits mentioned above, while the mid and higher tier fees include additional benefits like fraud resolution support, identify restoration insurance, credit and investment monitoring. All plans come with a free 30-day trial and a 10% senior citizen discount.
What users are saying:
EverSafe is accredited with the Better Business Bureau with an A+ rating. Users have rave reviews because of the platform's convenience, capabilities, and superb user experience.