Healthy food is important to overall well-being for seniors and having meals delivered directly to their homes is sometimes the best option to ensure proper nutrition.
Most everyone is familiar with the Meals on Wheels program that relies on area volunteers to deliver prepared meals right to the doors of seniors. In addition to this longstanding program, there are hundreds of other senior meal delivery services.
These meal delivery services are a key component in allowing seniors to enjoy autonomy. Most meal delivery services provide meals that are either ready to heat or ready to cook.
If grocery shopping, rather than cooking, presents a difficulty, you may also want to consider a grocery delivery service.
Silver Cuisine – Best Overall
Designed specifically for seniors
Meals: $5.99 to $13.99
Shipping: $19.99
Tovala – Most Versatile
Can use for heating or cooking
Oven: $299; Meals: $11.99
Shipping: Free on orders over $40
Magic Kitchen – Most Customizable
A La Carte or complete meals
Meals: $12 to $60
Shipping: depends on order size
---
Silver Cuisine by BistoryMD – Best Overall
Pros 👍
Designed specifically for seniors
No membership fee
No minimum order
Cons 👎
Relatively expensive shipping
Silver Cuisine by BistroMD is one of the few prepared meal delivery services specifically designed for seniors. The meals are designed by Dr. Caroline Cederquis who is a specialist in bariatric medicine. Dr. Cederquis understands the unique nutritional needs of seniors and uses her expertise to direct Silver Cuisine's menu.
Ordering & Shipping
You can order individuals meals online or by phone 844-404-FOOD (3663).
The meals are delivered by FedEx anywhere within continental United States. Shipping to Hawaii and Alaska is not available.
The meals are shipped frozen (in insulated coolers) from a distribution center Monday through Wednesday. Orders received after 11:59PM ET on Wednesday will not be shipped until the following Monday. Most meals arrive within 2-5 business days.
Shipping is always $19.95 regardless of size order.
Once shipped meals cannot be cancelled or returned.
Sample Meals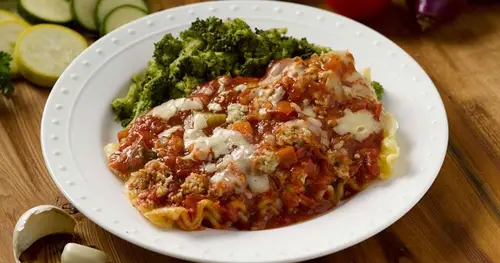 Lasagna with Garden Marinara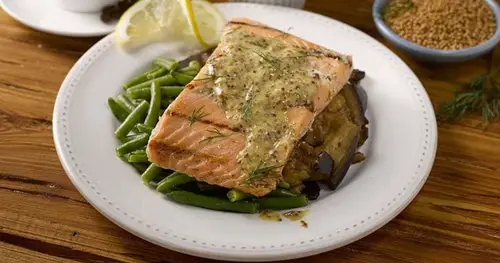 Grilled Salmon with Dill Mustard Sauce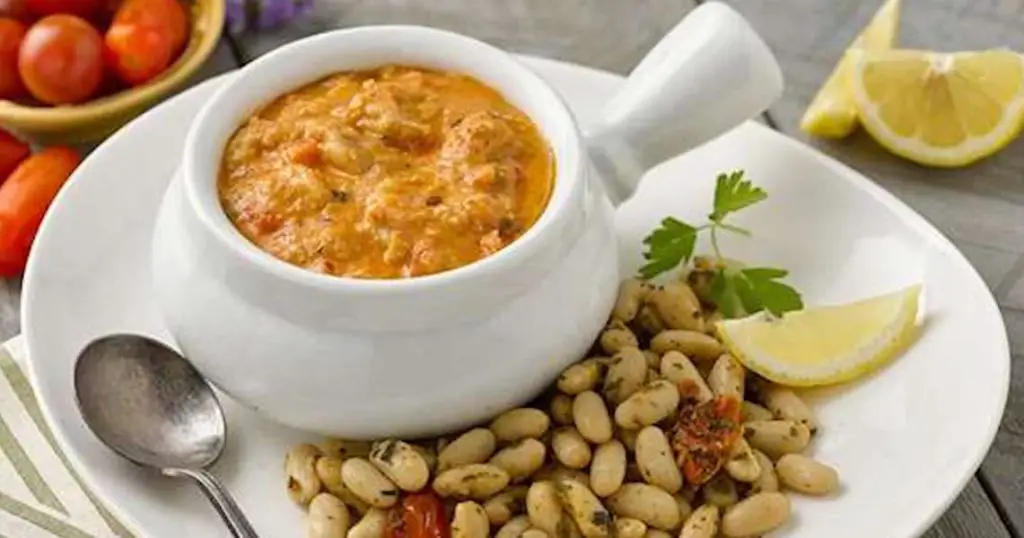 Chicken Stew with Italian Beans
Cost
Prices vary by meal. Breakfast meals start at $5.99 Lunch and dinner meals range from $8.99 to $13.99. Snacks and desserts are also available in packs of 5 to 8.
Silver Cuisine offers weekly specials.
Specialty Diets
All of Silver Cuisine's meals are designed to be nutritious and healthy for older adults. Additionally, Silver Cuisine design meals specifically for the following diets:
Heart Healthy
Gluten Free
Diabetic
Low Sodium
Low Carb
Menopause
Dairy Free
Mediterranean
Vegetarian
Preparation
Each meal comes with easy to prepare instructions. Meals can be microwaved directly from the freezer.
Taste
Most customers report enjoying their meals from Silver Cuisine. However, some customers note that the taste quality varies meal to meal: some meals are excellents and others leave more to be desired.
Customization
Silver Cuisine's meals are not customizable.
---
Tovala – Most Versatile
Pros 👍
Taste
Oven can be used for more than just Tovala meals
Safety (the oven turns off when it's done cooking)
Cons 👎
Requires initial investment in the Tovala oven
Requires some tech-savviness (ability to use an app)
Tovala is a smart steam oven + prepared meal delivery service. The oven is programmed to cook the delivered meals to perfection. The oven also allows you to "scan and cook" hundreds of pre-packaged meals from local grocery stores or follow one of Tovala's recipes. It can also replace a regular toaster and microwave. The oven must be connected to WiFi to work properly.
Ordering & Shipping
You can pick meals or have them picked for you. Ordering is done online.
Meal orders for the week need to be placed before 6pm CT on Monday. If you do not choose your meals or skip the week, the meals will be picked automatically for you.
Depending on where you live, the meals will arrive on Monday, Tuesday or Wednesday of the following week. You do not have to be home for the delivery. The meals will stay fresh as long as the ice packs in the packaging remain frozen.
The meals can be shipped anywhere within continental United States. Tovala does not ship to Alaska or Hawaii.
Sample Meals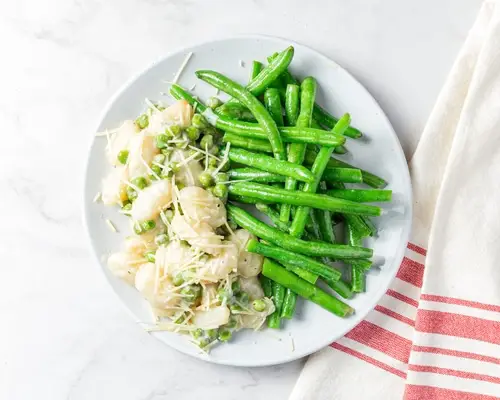 Creamy Truffle & Sweet Pea Gnocchi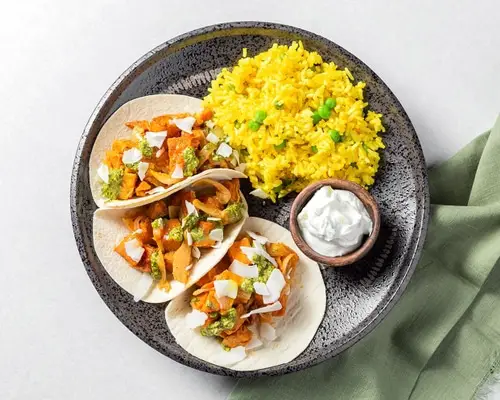 Curried Sweet Potato Tacos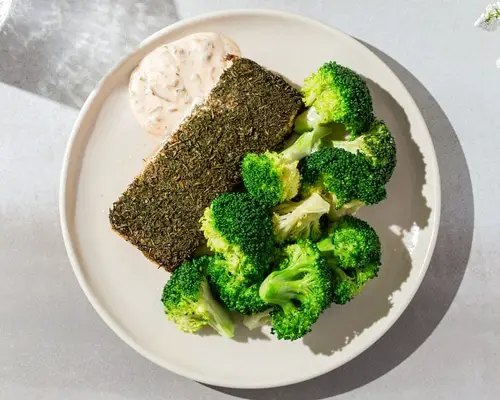 Dill Roasted Salmon with Broccoli
Cost
First, you have to purchase the Tovala oven. It costs $299. But, discounts are often available. A monthly payment option is also available. The oven has a 100 day no questions asked return policy.
Meals are $11.99 each. The smallest meal plan includes 3 meals. Shipping for this plan is $4.99. Shipping is free for weekly orders of $40+ (4 or more meals).
You can cancel your meal plan at any time.
Specialty Diets
Tovala uses fresh ingredients for its meals. No artificial preservatives or additives. They also make an effort to source locally whenever possible. Detailed nutritional information is available for each meal before ordering.
Calorie smart
Carb conscious
Gluten Free
Vegetarian
Preparation
The oven is pre-programmed to cook meals to perfection. When the meals arrive, all you have to do is scan the barcode on the package and put the meal in the oven.
Taste
Most customers report that the meals are excellent and tasty.
Customization
Some meals are customizable.
---
Magic Kitchen – Most Customizable
Pros 👍
Most flexible in terms of customization
Ships to Alaska and Hawaii
Designed specifically for seniors
Many reviews highlighting excellent service
Cons 👎
Shipping can get expensive
Some customers find the food a bit bland
Magic Kitchen is a meal delivery service that caters to multiple diets. General senior meals is one of the categories being served by Magic Kitchen. The company ships everywhere within the United States and has many reviews highlighting its excellent customer service.
Ordering & Shipping
Orders can be made online, by phone or by email.
Meals are shipped the same day if you order before 2pm CT on Monday or Tuesday. Delivery time depends on your location.
Meals can be shipped anywhere within the United States (including Hawaii and Alaska).
Sample Meals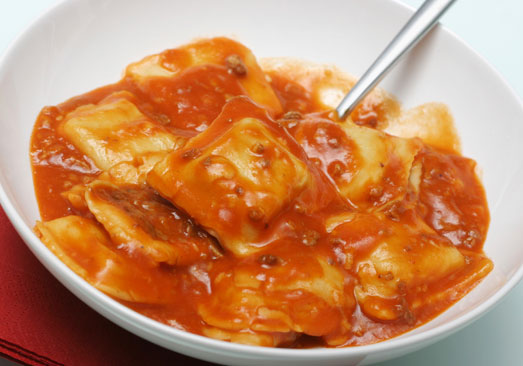 Cheese Ravioli with Marinara Sauce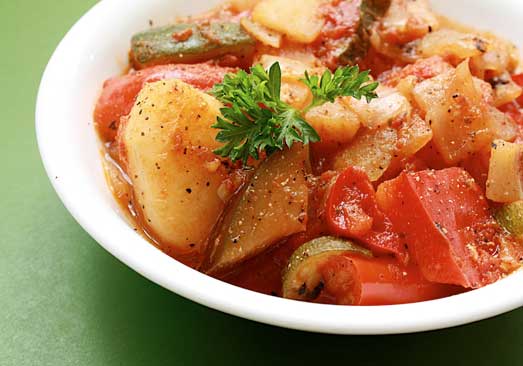 Vegetable Stew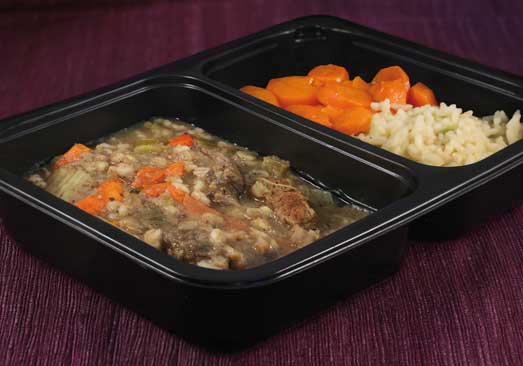 Beef Barley Stew, Brown Rice & Minted Carrots
Cost
Meal prices range from $12 to $60.
Prices for the Low Sodium, Diabetic and Senior meal packages are as follows:
1 complete meal a day: $82 to $90 per 7 days
2 complete meal a day: $164 to $180 per 7 days
3 complete meal a day: $246 to $275 per 7 days
Shipping costs depend on where you live and the weight of the order. Magic Kitchen ships via FedEx from a distribution center in Kansas. You are charged the net FedEx price.
Specialty Diets
Magic Kitchen offers meal options for the following diets:
Senior meals
Diabetic
Portion controlled
Dialysis-friendly
Renal Diet
Gluten Free
Low fat
Low sodium
Low carb
Vegetarian
Preparation
Most meals can be cooked in the microwave. Some require an oven.
Taste
Customers' opinions about the taste vary. Some find the food bland, while others find the food satisfactory. Most reviews highlight excellent service over the quality of the food.
Customization
Magic Kitchen provides an a la carte menu option. If you choose to order from the a la carte menu, you can mix-and-match mains, sides, soups, and desserts.
---
Honorable Mentions
Homestyle Direct
Homestyle Direct delivers nutritious and well-balanced meals. All entrees are $6.95, not including shipping and handling. Homestyle Direct also participates in the Medicaid meal waiver program in the following states: Arizona, Colorado, Florida, Idaho, Indiana, Iowa, Kansas, Michigan, Minnesota, Montana, Nebraska, Nevada, New Jersey, New York, North Dakota, Ohio, South Carolina, Tennessee, Texas, Utah, Wisconsin, Wyoming.
Mom's Meals
Mom's Meals provides home delivered meals for seniors. In addition to working with private pay customers, the company works with Medicaid and Medicare administrators.
How to choose a food delivery service for seniors?
When choosing a food delivery for eldelry service there are several factors to consider. We will dive into three: abilities and preferences, cost, and dietary restrictions.
Abilities and Preferences
Ability: able to cook, but needs help making nutritious meals
‍Preference: wants to cook
Many seniors are perfectly capable of cooking meals safely. However, some may be used to cooking traditional meals that are not fit for their new medical diagnosis (e.g low sodium for heart conditions). For these seniors, a ready to cook meal kit delivery service is a good fit. Meal kits are delivered with all the ingredients and are ready to cook. The meals contain nutritionally sound dishes and easy to prepare instructions. We've listed and briefly discussed popular meal kit options here.
Ability: able to cook, but has limited mobility
‍Preference: wants to cook
Some seniors may be perfectly able to cook nutritious meals, but may not want to go grocery shopping because of limited mobility or difficulty carrying heavy groceries. For these seniors a grocery delivery service that brings the groceries directly to their door is a good option. Popular grocery delivery services are: FreshDirect, Amazon, and Instacart. Additionally, many local super markets also have delivery available.
Ability: unable to cook safely
OR Preference: does not want to cook, wants a few nights off from cooking
Seniors who are not able to cook safely or simply prefer not to cook are a good fit for a ready to heat meal delivery service. There are dozens of options available for every palette, dietary restriction, and budget. We discuss our favorite prepared meals for seniors services in detail here.
Cost
There are two main cost factors to consider: price per meal and shipping. Services that provide free shipping, typically have a minimum order requirement. In cases when shipping is not free, the shipping fee is either set to a flat amount or varies by the order weight and your location.
When calculating potential cost, think about the number of meals you'll want per week and add the corresponding shipping fee.
Dietary Restrictions
Almost every dietary restriction or choice can be addressed by food delivery services. Almost all services offer healthy and organic options. Many offer meals for specific diets like vegetarian, kosher, low sodium, low carb, etc. If the senior requires or prefers a specific diet, we recommend choosing a service that can accommodate it with plenty of meal options.